Some weeks, the unintentional act of bravery is simply in survival. After the crazy high of last weeks 14 miler, I understandably started the week off a bit slow - Monday was a recovery day, and the week, while fully hitting all target goals until Sunday, seemed to be a bit of a struggle.
Perhaps I bit off more than I can chew. Perhaps trying to get back on the bike 3 days a week, while training to PR a marathon, swim twice a week, and do all those crazy life requirements like being a mom, wife, boss, co-worker, friend and juggling all that boring adult bullshit was a bit of a stretch.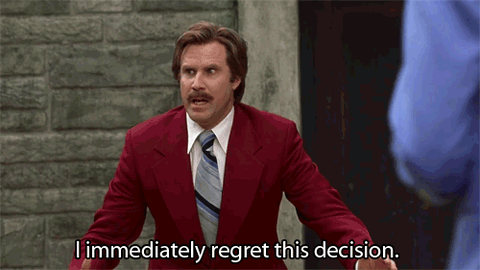 Perhaps.
It was time to revisit the ole "why". When setting frightful goals, your "why am I doing this" is really the be all end all of everything. No matter what you set out to do - pay down debt, lose 10 pounds, run a 5k, or get over your childish fear of a bike you've raced for 15 years (I'm just randomly picking goals, people) there are gonna be days. Or weeks. Where its easy to buy the latte. To eat the cake. Or to convince yourself off your second workout of the day or that it's really no big deal if you do your 7 mile tempo run.
Oddly enough, or perhaps not, in the context of most of my chosen blog titles lately, it was music that saved me. 2019 has been a weird music year for me - I would never consider myself any type of genre girl, or any type of expert on anything that constitutes decent music. To be fair, most music connoisseurs would shudder at my playlist. Portugal the Man. Followed by Def Leppard. Followed by Meghan Trainor. Followed by Imagine Dragons. Then a little Meatloaf to round things out. Clearly I not only have bad taste, but its diversified bad taste. And a horrible habit of singing loudly during my runs in a voice that could kindly be called a shower voice.
I change up my playlist every few months with whatever strikes my fancy, and its not abnormal that my kids dictate at least part of my play list (as in, this song is on my play list. For real. Thank my son, the budding Astronomer who is apparently bilingual. OMG. You do have to admit , though, Jupiter is pretty gangsta).
This week, it seemed a one song in particular followed me wherever I went. My husband testing out our new speakers for the entertainment center. As I drove into the office. On a spotify playlist. Background music to a video someone sent me. I've never cared much one way or the other about Gerry Rafferty, but this somehow became the theme song for the week. So I stuck it on my playlist. And found myself starting every run with the song. And singing. Even during my weekly swim, the song came on as part of the cool down and I sang (sorry to my fellow Y members). And it made me smile. Every. Time.
Everything is wrong with the song. It's not fast. The BPM (beats per minute) at 128 were much better suited for walking. Yet I found myself, ponytail bouncing, smiling and running an 8 minute mile easily while singing along....
"I know how much I lean on you
Only you can see
The changes that I've been through
Have left a mark on me
You've been as constant as a Northern Star
The brightest light that shines"
And I could just feel the love for the run, the swim, or even the bike (Oh my god I said it). The lyrics spoke to me, and probably not in the way Rafferty wrong the song for - I felt a presence of my why - my journey as a runner and a triathlete and the joy it's brought me and why the 6am runs, lunchtime spins, and Friday "happy hour" swims were totally worth it.
Which is a damn good thing. Because my long run day, at a high of 12 outside - tested me. I have Reynaud's, which means frozen fingers and toes are a real thing for me. Usually, I would bail out and do a treadmill run. With the love of facebook and Gerry, I headed out and killed the run.
Or when my 5 year old came home with god knows what disease from school and spent 24 hours projectile vomiting Saturday night until this morning, while I simultaneously swallowed a filling at 3am on a Sunday morning when not a dentist was open for another 29 hours.
Breathe. I did what any good mother would do - I got him resting comfortably on the couch Sunday morning with ginger ale, The Emoji movie and a garbage can, tossed in the 3rd load of throw up clothes (yuck), and turned my PM bike into an AM spin, and my AM swim into a 4 mile run at tempo pace on a run rest day once reinforcements got home. (oops).
Survival. Sanity in key places. And a makeup swim on Tuesday this week makes it all good. Thankfully, after 24 hours of very colorful ejections, Rob is better, no one else got the bug, and my tooth is set to be fixed Wednesday (thank god its a back molar). We'll fix it one step at a time....it'll be all good.....right down the line :)
And with that, ends athe first 4 week block of training.
Mileage:
Running: 45 miles
Swimming: 2400 m (1.5 miles)
Biking: 37 miles


Bring it, Coffee Milk. Bring it, Barrelman. I'm Hungry Like the Wolf. OMG, Rae... STAHHHP.